If you're a passionate motorcyclist, you know that finding the perfect pair of boots is essential for both comfort and safety. Zero drop boots have gained popularity among riders as they are designed specifically with comfort, performance, and ergonomics in mind, ensuring that riders can experience a natural and unrestricted feel while riding.
Besides having zero-drop sole– there are other things to consider when choosing a pair of zero drop motorcycle boots.
Riding a motorcycle requires sturdy boots. But at the same time, you need them soft enough to not give your feet blisters. Hence, the sole has to be as flexible as can be.
Disclaimer: Just so you know, if you order an item through one of our posts, we may get a small share of the sale at no cost to you. This helps support the site's running costs. Thank you!
In this guide, we will explore a comprehensive list of zero drop motorcycle boots currently available on the market, highlighting their features, benefits. Whether you're a seasoned biker or just beginning your riding journey, this list will help you make an informed decision when choosing the perfect pair for your riding needs.
If you are a barefoot shoes enthusiast, you may want to know this news:  You can save 20%+ off on all of XEROSHOES' new styles now through September 5th. Plus, earn an extra 5% off if you buy 2 or more new styles. They have limited quantities available for every new model, which will be hot commodities. So grab 'em while you can! 
Check the deal here or click on below banner.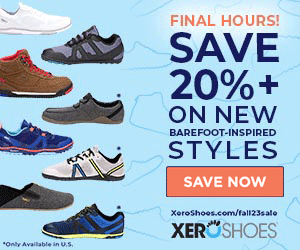 Below are some of the best zero-drop motorcycle boots to try:
Top Comfortable Zero Drop Motorcycle Boots
Zaqq Daniq Black Boots
The DANIQ Black shoes from ZAQQ are a stylish pair of zero drop motorcycle boots that combine simplicity with a rock-inspired look. Made from robust nappa leather of the highest quality, these barefoot boots provide a soft and comfortable fit. The inside zip allows for quick and easy slipping in and out of the shoes. Additionally, the five buckles not only add a visual element but also offer the convenience of easily adjusting the width of the boot to suit individual preferences.
One notable feature of the DANIQ Black shoes is the ZAQQ SNEAKER Sole, which provides a soft walking experience and optimal foot rolling.
The DANIQ Black shoes are crafted using high-quality materials. The upper is made from premium Nappa leather that is extra smooth and gently tanned. The lining consists of extra-thin, supple, and breathable leather, ensuring comfort throughout the day. The open-pored and breathable leather insole contributes to a balanced foot climate. The ultra-flexible, non-slip, and abrasion-proof rubber sole measures 3.9mm (0.15 inch), providing durability and stability. The upper is strobel-stitched with double seams for added strength, and the sole is hand-stitched to the upper using solvent-free adhesive bonding.
The rubber sole without a heel promotes a natural posture while protecting joints and relieving spinal pressure. Different last shapes and designs for men's and women's shoes ensure an optimum fit. The spacious front of the shoe allows plenty of room for toes and the ball of the foot. The use of high-quality natural materials enhances natural movement while running and creates a balanced foot climate by reducing sweat. The ultra-flexible and supple material used in these shoes helps prevent blisters and sore feet. Additionally, they are incredibly lightweight, weighing approximately 300g (10.6oz) in size 41.
ZAQQ takes pride in their sustainable production practices. These barefoot shoes are made in Germany, and every shoe is unique. The production process undergoes regular testing at well-known institutes to ensure low-pollutant production. ZAQQ also emphasizes their commitment to sustainability by allowing sole exchanges.
In conclusion, the DANIQ Black shoes from ZAQQ offer a combination of style, comfort, and sustainability. With their high-quality materials, emphasis on foot health, and attention to detail, these boots are a great choice for anyone looking for barefoot motorcycle boots.
Get the look: Daniq black
Vivobarefoot tracker boots
The Vivobarefoot Tracker boots are a top-notch option for those seeking a durable zero drop motorcycle boot that doesn't compromise on comfort. These boots are specifically designed for barefoot enthusiasts and offer a unique combination of barefoot qualities and ruggedness.
Let's start with the specifications. The Vivobarefoot Tracker boasts 1/4 inch lugs, a hard-wearing leather upper, and a fully waterproofed exterior. These features make it an excellent choice for various terrains and weather conditions. The boot also includes thick laces that easily slide through the metal grommets, and speed hooks for effortless on and off. The fully gusseted tongue is a noteworthy addition, as it prevents debris or water from entering through the creases. Additionally, the tongue's accordion design enables the shoe to expand for individuals with higher volume feet or those wearing thicker socks.
The interior of the Tracker is padded, allowing for comfortable hiking experiences without the risk of blisters. Moreover, these boots come with a removable thermal insole, which provides additional insulation. However, some users have found the thermal insole to be insufficient in keeping their feet warm, especially in colder climates. As a workaround, they suggest using a thicker insole from brands like NorthSole or a sheepskin insole for improved warmth.
These boots offer a completely flat and flexible design, allowing for natural foot movement. Being able to roll the shoe up into a ball is testament to their flexibility, impressive for a heavy-duty adventure boot. Users have also praised the spacious toe box, which promotes foot splay and improves overall comfort during long hikes.
In terms of weatherproofing, the Tracker boots have performed admirably. Many users have tested them in wet and snowy conditions and report no water leakage or slipping problems. These boots have proven to be durable and reliable, with some individuals owning them for over a year without any noticeable wear and tear.
In summary, the Vivobarefoot Tracker boots are an excellent minimalist boots for motorcycle enthusiasts. With their attention to functionality, impressive flexibility, and sturdy, these boots are among the best in their category.
Get the look: Men's Vivobarefoot Tracker boots | Women's Vivobarefoot Tracker boots
Lems Boulder Boots
The Lems Boulder Boot is a natural foot-shaped boot that has quickly become a favorite amongst travelers due to its space-saving and lightweight design. It ticks all the boxes for those looking for an ultra-minimalist boot with a wide toe box, lightweight form, and zero-drop design.
Finding a boot with all these features can feel like an impossible task, but Lems Shoes has made it a reality with the Boulder Boot. With its natural shape that closely mimics the human foot, this boot brings your feet closer to the ground, promoting healthier foot development, better balance, and increased mobility in the feet, legs, and back. It even provides relief for foot ailments like bunions and hammer toes.
Weighing in at just 9 ounces for a men's size 10, the Boulder Boot is incredibly lightweight. This means it won't drag you down on your adventures and can easily be packed into the smallest of daypacks. The injection blown rubber outsole contributes to its flexibility and lightness, making it the perfect travel companion.
The boot features a zero-drop design, which means the forefoot and heel are placed flat to the ground. This corrects posture, aligns your spine, and encourages a mid-foot strike while walking. Say goodbye to uncomfortable heels and hello to a more natural walking experience.
One standout feature of the Boulder Boot is its wide toe box. Unlike traditional footwear that squeezes the toes together, this boot allows for maximum room, giving your toes the freedom to wiggle and spread. This not only enhances comfort but also promotes healthier foot function.
The upper of the boot is constructed using a combination of high-quality leather and 1200 denier nylon, which not only enhances its durability but also provides excellent protection. This material is known for its strength and resistance to tearing, ensuring that the boot can withstand the wear and tear of daily motorcycle use.
The lining is 100% polyester, ensuring breathability and moisture-wicking properties. The insole is a removable 3.5mm moisture-wicking PU insole, and the stack height is 10mm (not including the insole).
It's worth noting that the Boulder Boot does not come with waterproofing, so it's best suited for dry conditions. The boot comes with two sets of laces and is available in a vegan option in Black and Pinecone colors. If you opt for the Smoke color, the leather intentionally distresses with wear, adding character and uniqueness to your boots.
In conclusion, the Lems Boulder Boot is a highly recommended option for those seeking a minimalist boot yet durability, and protection. Its zero-drop feature, wide toe box, and its ability to withstand wear and tear make it an excellent choice for motorcycle enthusiasts. Whether you're a daily commuter or an adventure seeker, these boots are sure to meet your expectations and keep your feet safe and comfortable throughout your rides.
Get the look: Men's boulder boots | Women's boulder boots
For a complete list, check out our List of Minimalist Barefoot Shoes.
As an Amazon Associate I earn from qualifying purchases. Thank you for your support!