Basketball is a sport about quick turns, fast sprints, and agility. Even amateur basketball players know they need to take their shoes seriously. Poor quality runners will slow you down, trip you up, and lead to foot injuries. These days, many basketball players are turning to minimalist shoes. Their lightweight design can increase turning speed and improve foot health. Are you looking to try barefoot minimalist basketball shoes? Here is a list of great sneakers for basketball to try out.
The List of Barefoot Minimalist Basketball Shoes
Nike – Kyrie Flytrap
The Kyrie Flytrap is a great basketball shoe and is affordable considering that it is from Nike. These shoes are part of a series associated with basketball star Kyrie Irving. It offers excellent traction, low weight, and breathable fabric. It also comes in various colors, so you can find a style that matches your taste.
Disclaimer: Just so you know, if you order an item through one of our posts, we may get a small share of the sale at no cost to you.
Cushioning on the Flytrap is a bit thin. This is a benefit for the barefoot experience, but it means your foot less protected for long sessions. Your feet will be comfortable for a basketball game, but do not try to run a marathon in these shoes.
Get the look: Nike Kyrie Flytrap
Adidas – N3xt L3v3l Basketball Shoe
If you are looking for an innovative shoe, look at the N3xt L3v3l Basketball Shoe from Adidas. There are no laces on this shoe, so how does it keep your foot in its place? Inside, there is a sock-like construction. Your sneaker hugs your foot, giving you next-level control.
With such a futuristic construction, it isn't surprising that there is a drawback. The sock-like interior can be tight on your foot right out of the box. You will need to be ready for a break-in period.
Get the look: Adidas N3xt L3v3l Basketball
New Balance Men's Fresh Foam 3000 V5 Turf Baseball Shoe
The Fresh Foam 3000 V5 Turf Baseball Shoe from New Balance is a solid shoe. Comfortable, reasonable ankle support, strong traction, and available in a variety of styles. No wonder it is one of the most popular basketball shoes on Amazon.
That being said, the 3000 V5 Turf is not as minimalist as other shoes on this list. It has fuller cushioning and thicker soles than some alternatives. If you are looking for a barefoot experience, this might not satisfy you.
Get the look: New Balance Fresh Foam 3000 V5 Turf Baseball Shoe
ALTRA Men's AL0A4PE7 Solstice XT Cross-Training Shoe
The AL0A4PE7 Solstice XT is a cross-trainer made by ALTRA. As with any cross trainer, these offer traction, support, and comfort. Unlike other cross trainers, the Solstice is light, making it a superb shoe for almost any athletic activity.
One of the most common complaints about the Solstice is a band across the top of the foot. This band is involved in maintaining the structure of the shoe, but it can be uncomfortable. If you know you have a high arch, you might not like this shoe.
Get the look: Altra AL0A4PE7 Solstice XT
Vivobarefoot Magna Trail II FG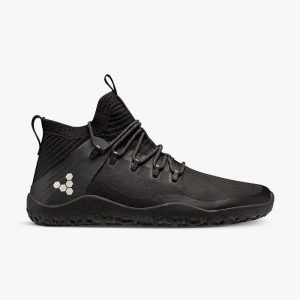 The Magna Trail II FG from Vivobarefoot has fully embraced the barefoot experience. It promises flexibility, a wide toe box, and a thin sole, giving you excellent feeling through your feet. These shoes are also versatile, fitting in at the basketball court, the hiking trail, or the office.
The Magna Trail is really held back by its price. These shoes are several times more expensive than other items on this list. If the cost isn't a concern, these shoes offer a barefoot experience like nothing else. If you are looking for dedicated basketball shoes at a modest price, the Magna Trail probably isn't for you.
Get the look: Vivobarefoot Magna Trail II FG
Xero – Speed Force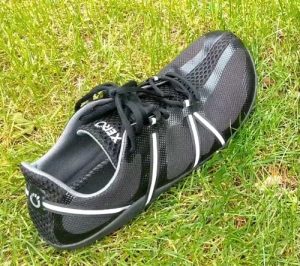 If you are looking for minimalist basketball shoes with a reasonable price, the Speed Force by Xero is a great place to start. This is the lightest shoe offered by Xero – it's fast, agile, and offers good traction. It also includes a 5,000-mile sole warranty, making it an excellent choice for folks who are hard on their shoes.
One of the downsides of the Speed Force is ankle support. This is a low-weight low-top, so it isn't surprising that there is no ankle support to speak of. If you have a history of rolling your ankle, you will prefer one of the high tops on this list.
Get the look: Men's Speed Force || Women's Speed Force
You may also like: 17 Barefoot Dress Shoes for Men and Women, Minimalist Tennis Shoes, 10 Minimalist everyday shoes
As an Amazon Associate I earn from qualifying purchases. Thank you for your support!