When you are going for a run, you want to be wearing the best shoes possible. That is why so many people choose to wear running shoes designed specifically for that purpose. But what if I told you that there was another type of shoe out there with benefits as good or better than those of your typical running shoe? It's true! Barefoot shoes offer benefits such as improved foot health, increased balance, stability, and more comfort while exercising.
Below are all the Benefits of Barefoot Shoes:
Benefits of Barefoot Shoes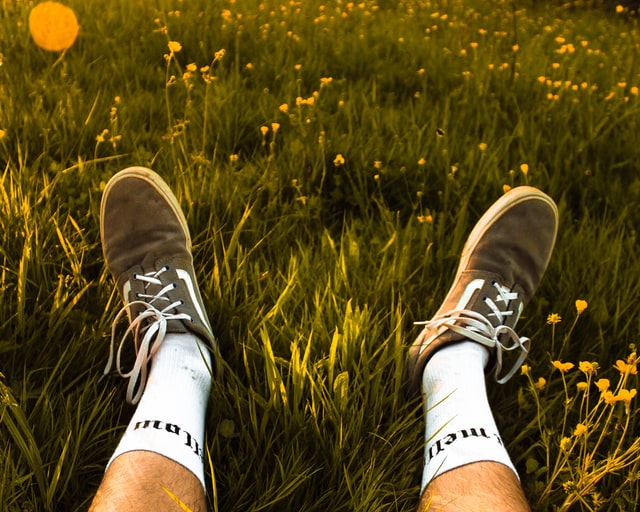 They Improve Your Balance
The main appeal of barefoot shoes is that they improve balance and stability. This is not only by allowing the foot to move naturally but also because there are no hard materials on the bottom. You can be nimbler in your movements without worrying about tripping or stepping awkwardly.
The Heel Is Lowered. Another thing that makes these sneakers so great for exercising is a lowered heel. Barefoot shoes allow your feet to stay lower to the ground. This improves your center of gravity and allows greater control when running. It also reduces the impact on joints and bones since it leads with the ball rather than landing heavily on heels first.
Better Foot Mechanics
Runners who wear traditional shoes have to strike the ground heel first. This means they are putting all their weight on one small area and risking injury by doing so. With barefoot shoes, you land closer to your toes which spreads out that impact. This reduces any unnecessary pressure placed on those areas.
Increased Comfort
Barefoot shoes also offer increased comfort because there is no added material trapped between your feet and the ground. They feel more natural, less constrictive, and give a springy bounce. Rather than being stiff like other types of footwear can be after hours of use.
Engage The Muscles Better
Barefoot runners are able to engage muscles better when exercising. They also have increased proprioception, and find that their feet don't hurt as much after a run. This is all due to the fact that they are running in shoes designed for barefoot runners rather than over-designed sneakers.
Finally, because these shoes allow for natural movement, they can engage the muscles better which means reduced stress on the feet after a run or workout session.
Helps You Stay Injury Free
Barefoot shoes are also a good way to make sure you stay injury-free while running. They provide an increased sense of balance and stability which allows you to maintain proper form without risking any sort of damage. You have the added benefit of being able to react more quickly when stepping off uneven terrain or dodging another runner on your path.
You may also like: Barefoot Shoes Vs Regular Shoes: Which One Is Better?, Do you wear socks with barefoot shoes , and Barefoot Running Tips for Beginners
Conclusion
As you can see, there are many benefits of switching from traditional running sneakers to barefoot shoes! They offer protection against injury by allowing natural movement while reducing the impact on joints and muscles. If you're an avid runner or want to get into the sport more, I highly recommend giving these types of footwear a try, you won't regret it!