When you are going for a run, you want to be wearing the best shoes possible. That is why so many people choose to wear running shoes designed specifically for that purpose. But what if I told you that there was another type of shoe out there with benefits as good or better than those of your typical running shoe? It's true! Barefoot shoes offer benefits such as improved foot health, increased balance, stability, and more comfort while exercising.
Although it may sound a little crazy at first, barefoot shoes has plenty of benefits. Here are some of the top reasons you should use barefoot running shoes.
Disclaimer: Just so you know, if you order an item through one of our posts, we may get a small share of the sale at no cost to you. This helps support the site's running costs. Thank you!
Benefits of Barefoot Shoes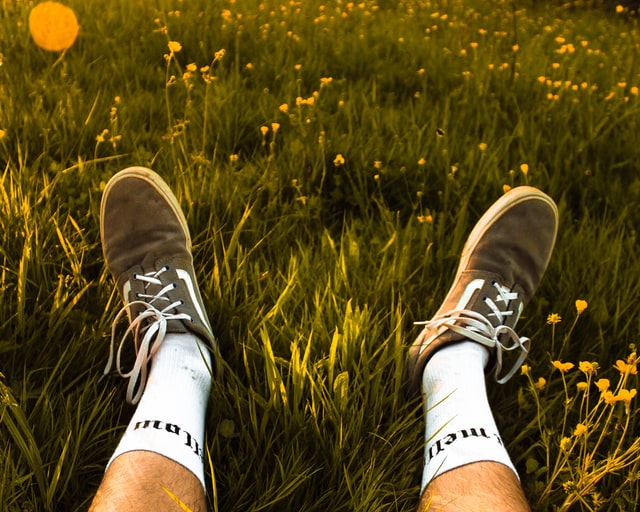 They Improve Your Balance
The main appeal of barefoot shoes is that they improve balance and stability. This is not only by allowing the foot to move naturally but also because there are no hard materials on the bottom. You can be nimbler in your movements without worrying about tripping or stepping awkwardly.
The Heel Is Lowered. Another thing that makes these sneakers so great for exercising is a lowered heel. Barefoot shoes allow your feet to stay lower to the ground. This improves your center of gravity and allows greater control when running. It also reduces the impact on joints and bones since it leads with the ball rather than landing heavily on heels first.
Better Foot Mechanics
Runners who wear traditional shoes have to strike the ground heel first. This means they are putting all their weight on one small area and risking injury by doing so. With barefoot shoes, you land closer to your toes which spreads out that impact. This reduces any unnecessary pressure placed on those areas.
Increased Comfort
Barefoot shoes also offer increased comfort because there is no added material trapped between your feet and the ground. They feel more natural, less constrictive, and give a springy bounce. Rather than being stiff like other types of footwear can be after hours of use.
Engage The Muscles Better
Barefoot runners are able to engage muscles better when exercising. They also have increased proprioception, and find that their feet don't hurt as much after a run. This is all due to the fact that they are running in shoes designed for barefoot runners rather than over-designed sneakers.
Finally, because these shoes allow for natural movement, they can engage the muscles better which means reduced stress on the feet after a run or workout session.
Cost
Think, how much is the latest pair of super shock-absorbing running shoes? Most of these shoes that are supposedly "the best" are at least $150. That's a pretty big chunk of change. The vast majority of barefoot and minimalist running shoes are $100 or less. These aren't cheapies either- they're the best barefoot running shoes you can buy.
Maybe $50 isn't quite enough of a difference to convince you. Many people believe that buy spending more on a "quality" pair of traditional athletic shoes, they will be able to run more and avoid injuries. This simply isn't true! There is no data showing that wearing traditional running shoes reduces the risk of injury. In fact, some studies have shown that running with typical athletic shows actually increases injury rates. Know what that means? More trips to the doctor. More expensive knee braces, wraps, and ice packs. Don't forget how expensive knee surgery can be, should you ever need it.
By using the best barefoot or minimalist running shoes, you not only save money on total shoe cost, but you also save money on potential medical bills and injury treatments!
Helps You Stay Injury Free
You decide to get in shape by taking up running. You wake early, eat a good breakfast, stretch, and run for about 30 to 45 minutes. You get home and feel great, and decide to keep it up. After a few days or weeks however, a familiar monster rears its ugly head: the dreaded knee injury. Now it hurts to walk, and you can't imagine running without being in excruciating pain.
After a couple weeks, your knee starts to feel better and you can run again. There's a problem, however. You haven't run in a long time! It's like starting at the bottom of a mountain. If you keep getting injured, staying in shape or losing weight will be nearly impossible.
Using barefoot running shoes instead of traditional athletic shoes will help you remain injury-free. Running without traditional athletic shoes forces you to land on the middle of your foot, instead of the heel. This greatly reduces the total impact on your knees and other joints. To view a study done by Harvard Medical researchers, check out the page Will I get injured running barefoot?
Barefoot shoes are a good way to make sure you stay injury-free while running. They provide an increased sense of balance and stability which allows you to maintain proper form without risking any sort of damage. You have the added benefit of being able to react more quickly when stepping off uneven terrain or dodging another runner on your path.
Efficiency
By using barefoot running shoes, running won't be nearly as strenuous as with traditional running shoes. The change won't happen overnight, but once you strengthen the muscles in your feet you'll make use of a proper stride utilizing proper posture and shorter strides. With a bit of practice, you will be able to run further and long than you had before. To learn proper form and barefoot running techniques, check out the page, How do I run barefoot?
The proof of barefoot running efficiency is seen in native running culture such as the Tarahumara. These are a people renowned for their long distance running ability, sometimes traveling over 100 miles in a single session! This group of people don't have shock absorbing sneakers, arch supporting technology, or knee injuries.
Try this little experiment: While sitting, lift one leg and place your firmly on each side of your lower calf, about 8 inches above the ankle. Now, "strike" the floor with the ball of your foot, as though you were landing while barefoot running. Raise your leg and do the same thing, only this time, strike with your heel. Feel the difference? That's your soleus muscle (highlighted in blue).
Soleus Muscle Diagram
When you run with proper barefoot technique, your soleus muscle is much more engaged, and it will gradually become stronger. While checking out barefoot running shoes, you may have been wondering how people run in them without twisting or rolling their ankles. It's simple- a strong soleus muscle stabilizes the entire lower leg and helps maintain a solid and flexible base while running. Landing on the heel does not engage the soleus nearly as much. If you're running in traditional athletic shoes that promote heel-striking, you're not using all of your muscles to their full potential. This is one of the reasons you'll be sore after starting barefoot running, but hang in there!
Barefoot running is simply the best way to run. Don't just toss your other shoes and hit the pavement, however. Before starting barefoot running, check out the reviews to learn which shoes are best for you.
As you can see, there are many benefits of switching from traditional running sneakers to barefoot shoes! They offer protection against injury by allowing natural movement while reducing the impact on joints and muscles. If you're an avid runner or want to get into the sport more, I highly recommend giving these types of footwear a try, you won't regret it!
As an Amazon Associate I earn from qualifying purchases. Thank you for your support!