Are correct toes really necessary or are they just another unnecessary item that people wear for fancy? If you're concerned about your feet, you've probably noticed toe spacers all over the place and you're wondering if they could be any useful. Are they required for foot function? a lot of have been on the fence for a long time. So let's break things down and discuss why correct toes exist. Continue reading for our complete Correct Toes review.
Why toe spacers?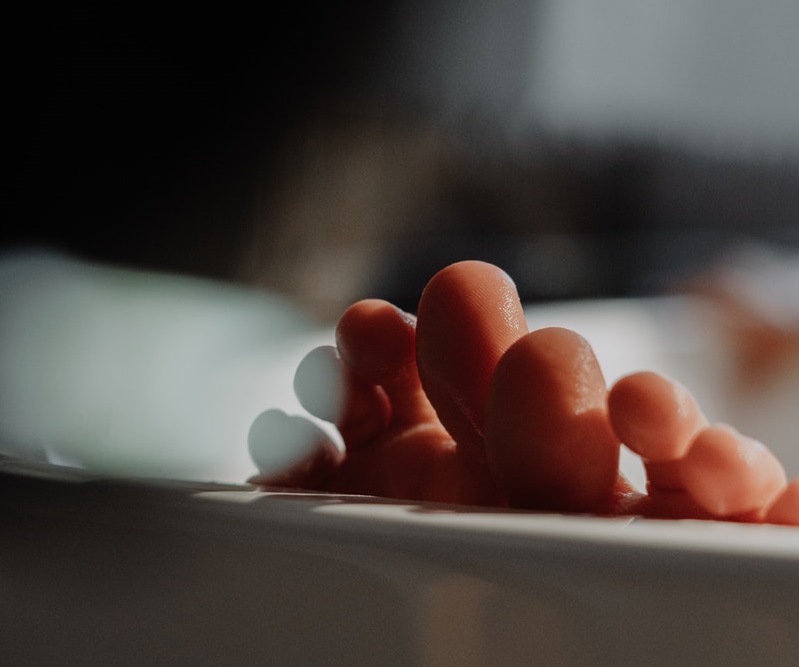 Disclaimer: Just so you know, if you order an item through one of our posts, we may get a small share of the sale at no cost to you. This helps support the site's running costs. Thank you!
Toe spacers are used to bring your feet back into their normal position. Most of us modern humans have spent our entire lives cramming our feet into tiny shoes that now our feet have taken the shape of shoes rather than their natural shape. With a full toe splay, spacers are a passive technique for guiding your feet back into their natural position. We desire it because toe splay is a good sign of general foot health and lower extremity function.
It took years for your feet to develop the appearance they have now, and it will take time for them to return to their original state. This is why toe spacers are so useful. They're a foot exercise you can do while sleeping! You put them on and they do the work while you go about your day. Toe spacers are most effective when used in conjunction with barefoot shoes and other foot workouts, but they can provide a lot of bang for your buck when used alone.
There is one condition, however. Toe spacers, like shoes, can deform your feet if they are not anatomically correct. We're more concerned with enhancing foot function than with having wider toes. So, unless you've done your research, We recommend not putting on the cheapest pair of spacers you can find just because you can. Correct Toes is my recommendation in this evaluation since no spacers are better than terrible spacers. What distinguishes Correct Toes from the competition? Continue reading.
Features of correct toes
Correct Toes are composed of medical-grade silicone, making them flexible, robust, and pleasant. Dr. Ray McClanahan, a renowned sports podiatrist, designed these toe spacers to help arrange your toes in the proper anatomical position relative to the ground and one another. Correct Toes allows you to emulate the natural barefoot position found in persons who have lived their entire lives barefoot.
To realign your toes with their matching metatarsal bones, or the lengthy bones right behind your toes, Correct Toes fits in between your toes. This is the toe position that nature intended for us, and it can be observed in the foot of a baby. Our feet should be broadest at the ends of our toes, not at the ball of our feet, as most of us have grown up wearing traditional footwear with tapering or pointed toe boxes. Correct Toes aids in the restoration of your toes' natural position, which has a slew of health benefits, including enhanced balance, greater blood flow to foot tissues, and the prevention and treatment of a variety of foot disorders.
Toe spacers have the additional benefit of bringing blood to your feet. Many people's foot injuries become chronic due to a lack of adequate blood flow, which is one factor. Faster healing = more blood. Feet that aren't used very often and/or are crushed into tight shoes aren't getting enough circulation, which is bad for your health. When you wear toe spacers, blood rushes to the area, and blood is everything.
Correct Toes works overtime to restore normal toe position; it's crucial to remember that most toe abnormalities are caused by traditional footwear and develop over time and that restoring normal toe alignment takes time as well. Most people are born with excellent feet, and Correct Toes can help them reclaim their natural foot form and function after years of them wearing traditional shoes. Many people who use Correct Toes notice health benefits (such as pain reduction) within the first few days of using the device, although long-term changes in foot and toe structure can take months or years. We can proclaim that it is a journey well worth taking
In a nutshell, these are some key features of Correct toes;
Correct Toes is designed by a visionary sports podiatrist to space your toes anatomically, Correct Toes can also be worn with footwear during activity.
Correct Toes is constructed of high-quality silicone and it is extremely adaptable.
Correct Toes has a beautiful design and it can help with a variety of foot issues.
Plus a 30-day money-back guarantee is included with Correct Toes.
 Correct toes sizing?
Correct Toes is available in three sizes at the moment: small, medium, and large. Most women and many men, in our experience, find the Medium size to be the most useful, however, this isn't uniformly true. Some folks may need to start with a Medium and then progress to a Large as their feet adapt. The Large Correct Toes are suitable for adults who wear a men's US size 10 shoe or higher, and the Little Correct Toes are best for youngsters or people who have extremely small feet.
In addition, if you're undecided about which size is right for you, you can always order both and return the one that doesn't fit as well for a refund. Please make a substantial amount of research on policies and co before proceeding to purchase.
If you want to know how you can wear correct toes with normal shoes, you can do a Shoe Liner Test by removing the liner and standing on it. If any part of your toes droops over the liner, your shoe's toe box is too narrow to support Correct Toes and natural toe splay (unless the upper is quite expansile, of course). Trying to squeeze your toes into a pair of shoes with a tight toe box while wearing Correct Toes is unproductive and can lead to discomfort and other foot problems.
Correct toes vs yoga toes?
Yoga Toes, unlike Correct Toes have the following qualities;
Spaces your toes haphazardly rather than anatomically, without giving much care to where each of your toes should be. This is particularly dangerous for your 4th and 5th toes, which can be twisted far beyond their natural alignment with their respective metatarsal bones, exposing the toes' collateral ligaments to fractures or sprains.
You won't be able to customize it in any way. Because every pair of feet is different, being able to modify your toe spacers to fit yours is critical to ensure maximum comfort and device efficacy. Yoga Toes forces your toes to conform to the gadget rather than allowing you to modify it to find the optimal fit for your toes. Correct Toes, on the other hand, can be customized in a variety of different, unique, and creative ways. Yoga Toes' size options are very limited, and micro-customizations are difficult, which is an issue because feet come in a variety of shapes and sizes, as well as different degrees of toe deficiency.
It has a hefty shape that prevents it from fitting into even the broadest toe box footwear.
You must either stand or rest your foot on a thick bar of material running beneath your toes. This bar, in addition to being painful, drives your toes into dorsiflexion, which is the exact opposite of what most people require. If you've spent your entire life wearing traditional footwear, you're likely to have tight toe extensor muscles and tendons, therefore utilizing a product like Yoga Toes would just exacerbate the imbalance between your toe flexor and extensor tendons, which may emerge as hammertoes.
Correct Toe Frequently Ask Questions
What are the benefits of correct toes?
It aligns your toe to their natural position
It restores balance and strength to foot muscle
It relieves foot pain
It boosts blood circulation at the tip of the toe
Why should I choose the correct toes?
It is shaped like natural toes and it spaces the toes naturally too.
It can be worn inside your footwear and used for sports activities.
It is made of medical-grade silicone
It can be customized to suit your kind of toe – it has the ones for hammertoes, webbed toes, bunions, etc
Is it suitable for everyone?
Correct toes are suitable for everyone as far as they are not diabetic or have any arterial disease or diminishing sensations in their toe. You should consult your physician if you have such conditions.
Can correct toe be worn with orthotics?
No, it cannot. Rather than combining it, you should gradually stop the orthotics while slowly incorporating the correct toes. Orthotics have added structure under the foot arch to prevent muscle movement in opposition to correct toes. It is shaped like the foot arch to allow muscle-flexing.
How often should I wear correct toes?
Start with wearing them 30 minutes a day and adding 30 minutes each day.
How long can it be worn?
For long-term goals, it can take years. When worn frequently and for a long time, the toes will eventually conform to the shape of the tool. It may take a while and progress may be slow, but changes are guaranteed.
Does it come in sizes?
Yes, it does come in sizes ranging from x-small to large, depending on your shoe size. It is also sold in pairs and is reversible – has no left sides or right sides.
How different is it from other spacing tools?
The correct toe does not stretch the toe, it only spaces the toe to return it to its natural alignment. It is also less bulky and can be worn with footwear.
Correct toe alternatives
Yoga Toes
Yoga toes stretch the toe for yoga activity. It has a bulky design and cannot be worn inside your footwear. It is made of thick materials and cannot be worn inside your footwear. It is made of thick materials and can be very uncomfortable standing on it for long. Rather than create balance, it leads to hammertoe. Unlike correct toes, it cannot be customized.
Awesome Toes
Awesome toes encircle and squeeze the toe which is not ideal, it may cut off blood circulation. It is slightly bulky and uncomfortable to wear inside your shoes. Although it is made of silicone but a non-medical grade.
Individual Spacers
This alternative has no support and can slip off easily during exercise. It also comes in different toe size that is purchased individually, unlike correct toe which comes in complete sizes and pairs.
Other cheaper options
If you buy it cheap you get it cheap. These alternative options are of less quality and they promise effectiveness which is not guaranteed. They are made of low-quality material that is why they come cheap.
Conclusion
Correct toes are physiological health tools that function similarly to braces. It changes the toe – and foot – structure gradually to enhance balance. They act as a natural aid to tone your foot and toe muscles. I hope this guide has provided you with all information you need before buying Correct toes.
As an Amazon Associate I earn from qualifying purchases. Thank you for your support!