The Olympics are the most famous of all international sporting competitions in the world. Every four years competitors from almost every country across the globe come together to compete in a number of athletic events. The governing body that has oversight and control of the entire event is known as the IOC or International Olympic Committee. They make up the rules and they enforce the rules and therefore what they say goes. There is an interesting topic that is still talked about today and it centers around barefoot running. It is a popular way of training for running events and it frequently comes up about whether or not barefoot running would be allowed at the Olympic level of competition.
Are You Allowed To Run Barefoot In The Olympics?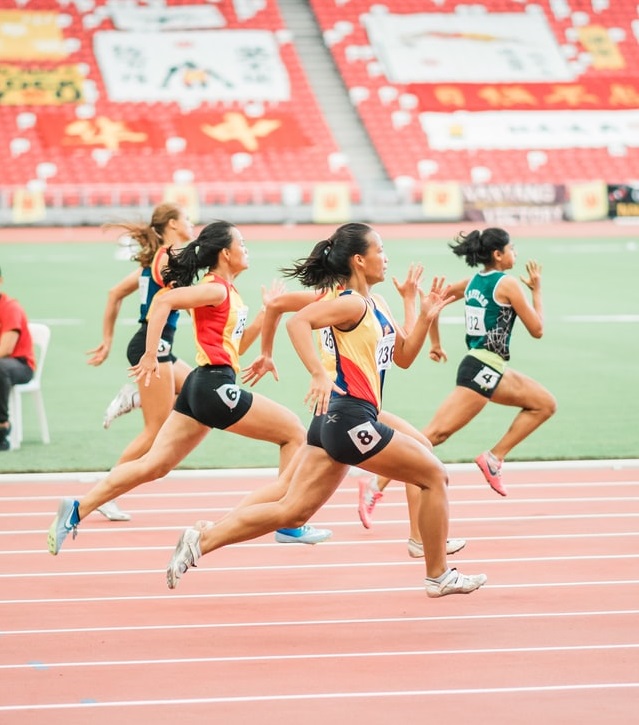 Disclaimer: Just so you know, if you order an item through one of our posts, we may get a small share of the sale at no cost to you. This helps support the site's running costs. Thank you!
After some research on this subject, we discovered that the short answer to this complex question would be yes. However, during our research, we came across some very interesting information. This information definitely sheds light on the topic and explains a whole lot. We found that the reason why the simple answer is yes to the question is that there truly is not a provision in the by-laws that prohibits a runner from competing barefoot.
What The International Olympic Committee (IOC) Rules Say?
According to the IOC Rules or By-laws, not wearing shoes during Olympic competitions is not prohibited by the IOC. However, at the same time, the IOC gives the power to IAAF (International Associations of Athletic Federations) for each sport to draft requirements for all athletes in order to compete in any Olympic event. So, in short, the IOC doesn't have any specific rule(s) prohibiting barefoot running during the Olympics. However, they back the IAAF 100% when it comes to any provisions that they put in place on athletes regarding footwear.
Famous Barefoot Olympic Runners
Abebe Bikila (1932 – 1973) was an Ethiopian marathon runner who was trained to run barefoot. Since he could not find any shoes to wear before he was scheduled to run in the 1960 Olympics in was allowed to compete without shoes. He went on to win the gold medal in the marathon. Despite what a fellow runner claimed that they could easily beat him, he won and set a new worlds record. 1964 he follow up his previous gold medal and went on to repeat. His time this time around would also be in record time.
Zola Budd (1966 –     )  She was a South African distance runner who competed in many national and international competitions. In1984, at the age of 17, she broke a world record for a 5000-meter distance, but the time was not recognized due to the government's Apartheid policies. Later in that year, she began running for Great Britain and she would finally be recognized as the world record holder in the 5000 m race. In 1984, she finally got her chance to compete in the Olympics. She was able to run barefoot, as she would always train that way. Unfortunately, she had a mishap with another competitor and was temporarily disqualified. Later her finish was reinstated and was official.
Herb Elliott (1938 –    )  Herb Elliott was an Australian distance runner who was said to be the greatest runner at middle distances of his time. He was a world record holder for the mile and 1500m and won a gold medal in the Rome Olympics in 1960. He was much different than all of the other runners of his time in that he would always train barefoot. He felt that this approach gave him an advantage over his competition.
You may also like: List of Sports You Can Do Barefoot, Practically Barefoot Running Tips for Beginners
As an Amazon Associate I earn from qualifying purchases. Thank you for your support!