Looking for sports and related activities where you can ditch your shoes? Here is our list of sports you can do barefoot.
Swimming
Water polo
Beach volleyball
Surfing
Driving
Yoga
Pilates
Hiking
Running
Soccer
Touch rugby
Gymnastics
Tubing
Slacklining
Martial arts
Sumo wrestling
Mud wrestling
Turkish or oil wrestling
American football
Skateboarding
What makes some sports better with barefoot
While for some, barefoot is a preference compared to wearing shoes, running and driving, for instance, some sports are best participated in while barefoot.
Disclaimer: Just so you know, if you order an item through one of our posts, we may get a small share of the sale at no cost to you. This helps support the site's running costs. Thank you!
Let us look at some of the sports where barefoot is either practiced or preferable:
Sports You Can Do Barefoot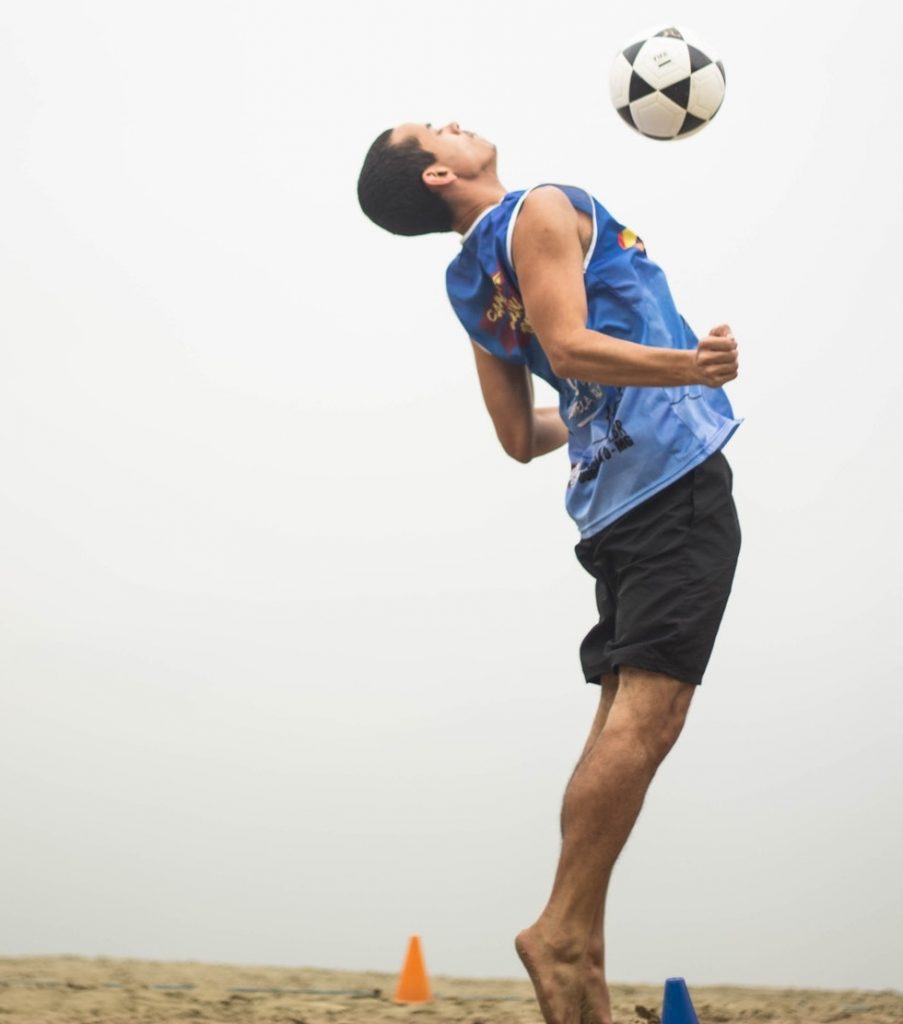 Water sports
Water sports are almost always done barefoot. Wearing shoes will not only make your feet heavier, thereby slowing you down, they also make kicking harder by reducing the feet's connection with water.
Similarly with beach sports like beach volleyball. Being barefoot enables you to stay quick as shoes inevitably get filled with sand, making your feet heavier.
Yoga and Pilates
Being barefoot while practicing yoga and pilates means better grounding and stability. It allows for a deeper stretch in the foot muscles. There is also better alignment and a stronger mind-body connection.
In yoga and pilates studios, the protocol is for practitioners to walk barefoot. Most traditional yoga ashrams in India have a 'no shoe' policy and wearing shoes is considered to be a sign of disrespect.
Hiking
Hikers who prefer to go barefoot claim that it has many advantages over being in shoes.
Being barefoot while walking creates a direct connection with the earth. It is said to make hikers feel more alert and aware of the world and the present moment.
Other benefits of hiking barefoot are that it improves balance and coordination, strengthens the muscles of the feet and legs, and reduces the impact on the joints and the back.
Besides, there is almost no trail erosion when walking barefoot as the imprint on the soil is much lesser. This makes hiking barefoot an environmentally-friendly choice.
Skateboarding
Skateboarding barefoot gives a much better grip, which translates to a higher level of control. Because there is a better grip, there is also less work needed to keep the feet from sliding around. As a result, the feet can relax more, and therefore, skateboarding barefoot can prevent cramping.
Wrestling
While all forms of wrestling can be participated in while being barefoot, some forms like Sumo wrestling, mud wrestling, and oil wrestling are only done barefoot.
Some traditional forms of wrestling have historically been participated in barefoot. The different combat practices in martial arts also have a 'no shoe' rule.
Gymnastics
Going barefoot in gymnastics makes the feet much lighter, making movement swifter. It helps with balance and coordination. Bare feet also give a much better grip on the floor or the mat and hence, better control.
You may also like: Barefoot Running Tips for Beginners, Guide to Transition to Barefoot Running, 5 Tips for Barefoot Running in Socks
As an Amazon Associate I earn from qualifying purchases. Thank you for your support!